Hans stays awake watching for the Golden Bird.
Source: Movie
Layers: 1
No sketches available
Cel Number: B1, B2, B4, B7, B29, B30, B31, B32, B34
Standard size

No Background

Added 6/27/2019
Updated 6/27/2019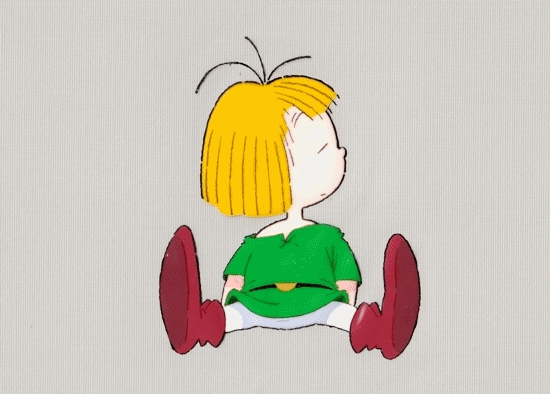 When one of the golden apples is stolen from King Kaiser's private orchard, Hans and his two hapless brothers are charged to watch all the next night to learn who the thief might be. Hans's brothers soon fall fast asleep, but the underappreciated youngest son makes a mighty effort to stay awake, yawning but propping his eyes open.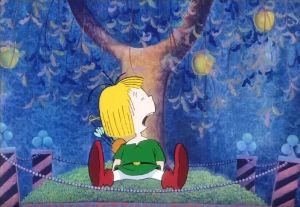 This long cut (which leads to the arrival of the Golden Bird) comes in at about 4:30 of the YouTube version. It is labeled "[Scene] 4 - [Cut] 5" on the top of the B1 cel. This selection of nine cels gives only a sample of two actions. First, Hans yawns (cels B1, B2, B4, and B7), and in the full cut, this yawn is given humorous exaggeration. My selection gives only the lead-up to a prodigious super-deformed gape. Then the lad settles down, but, sensing that he's getting sleepy, he tries to keep his eyelids open with his fingers. This action begins with cels B29, B30, B31, B32, and B34. Here my selection ends, but again the action in the film proceeds into a funny distorted image of Hans's huge staring eyeballs.

In reanimating this, I mostly used intervals of 1/12 seconds, with a slightly slower rate when I had to cover for missing frames. Also, I faded the B7 image into the B29 to show that the cels come from two different parts of the action.

Two of the cels, the B7 and B34, are added as still images in the thumbnails.


Click to open in new window