Shōko meets Kotomi: reanimation
Source: TV
Layers: 1
Sketches: 13
Cel Number: A2-A9, A11-A16
Standard size

No Background

Added 6/16/2018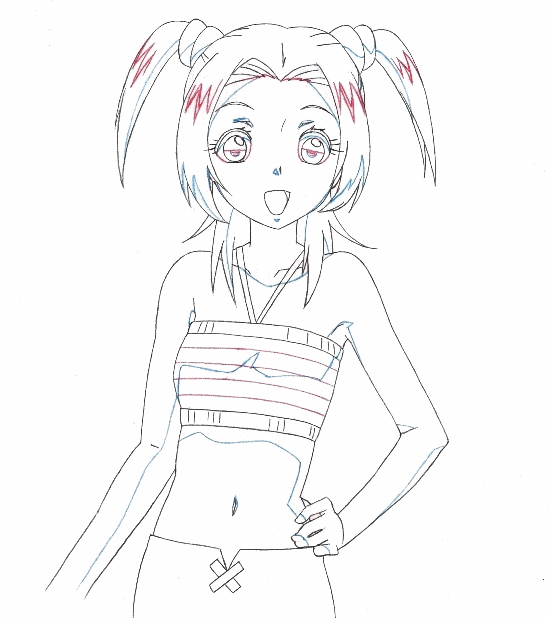 Most of the dougas were complete, so I've put them together into this approximate reanimation. I did not have the timing sheet, and three of the keyframes involved partials (eyeblinks, mouth layer, hair reactions). But by playing with the complete ones, I arrived at something this is pretty faithful to the original.

This begins with the A2 douga (with a little pause), runs to A9 (A10 was partial), skips to A11 and goes from there to A16 (A17 again was partial). On watching it, I found that the abrupt turn at the end looked better if I gave the A8 inbetweener a little extra time for some reason.

Watch it a couple times for Kotomi's face (and that pretty "bug's smile"), and then let it run a few more times to appreciate the careful work the animators did on both of her hands, especially the way the foreshortening changes when she turns abruptly to the right. These are realistic details that most other artists would either fudge or else finesse by framing the image a little tighter so that the hands would not show.