Shōko wakes up: Reanimation
Source: TV
Layers: 1
Sketches: 13
Cel Number: A1-A13 END
Standard size

No Background

Added 6/13/2018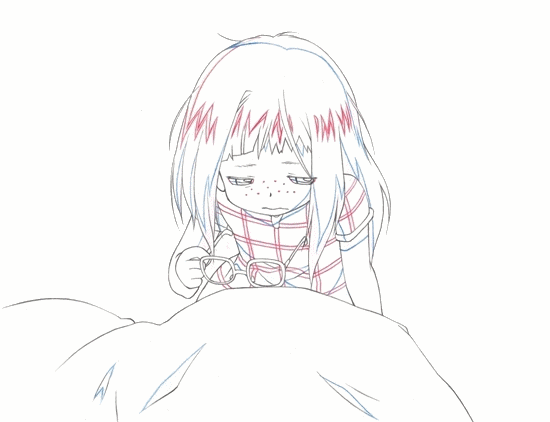 Here is the complete run of dougas, from A1 to A13 END, reanimated in a simple way. I've timed them "on threes" (1/8 second each), except that I gave the first and last frames a little extra time. Notice the subtle way in which Shōko's left hand is just visible in the first frames, slides under the cover, then slides back out in the last frames.