Raphael lost for an answer
Source: Movie
Layers: 2
No sketches available
Cel Number: B2, C2
Oversize, 12W x 10H

No Background

Added 2/23/2018

A serious talk follows, during which the older cat tries to explain that kittens never grow up and turn into humans but mature and die as cats. "But where do I come from?" Chibi-Neko asks, an existential question that stumps even the wise Raphael. Sequence numbers: B2 (Raphael's head and body), C2 (Raphael's face).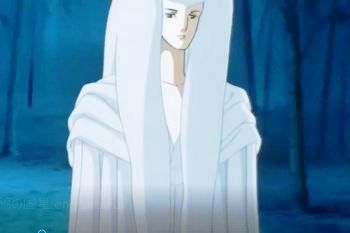 Although this cel was designed to be a full-length shot of this character, you can see from the screen shot that in fact the studio photographed the cel at a closer perspective. I've cropped the scanned image to imitate this perspective and added this in the thumbnail.


Click to open in new window