Smirre on the prowl: Reanimation
Source: TV
Layers: 1
No sketches available
Cel Number: D26-D33
Standard size

No Background

Added 1/29/2018
Updated 3/16/2018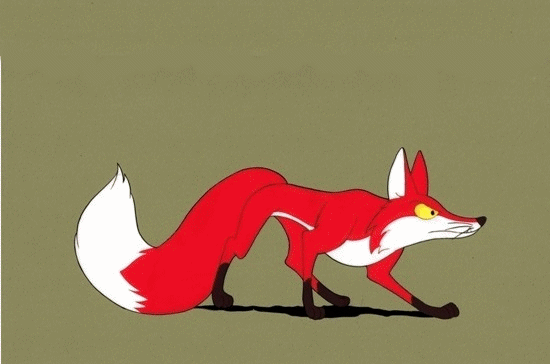 Here are all eight cels reanimated in a simple way. Not having the timing sheet or the finished episode, I experimented until I got something that looked right. This is based on the usual "on threes" (8 frames a second) timing, with a 1-second pause on the first image (a key), and a half-second pause on the D28. However, I thought that the quick turnaround at the end of this series (i.e., the last three cels) looked more natural speeded up to the 12-a-second rate. I end with a short fade to buffer the loop back to the start.