A Close Call!
Source: TV
Layers: 1
Sketches: 1
Cel Number: A4
Oversize, 11.5W x 10.25H

No Background

Added 1/29/2018
Updated 1/29/2018

Episode 50 (Sakura, Syaoran, and the Invisible Threads). While investigating a strange aura, Sakura is surprised when Syaoran suddenly loses control of his body and, possessed by Clow's presence, begins to attack her with his sword. Here she falls back just in time to avoid one of her rival's fierce slashes, but the blade slices her battle costume open just over her heart.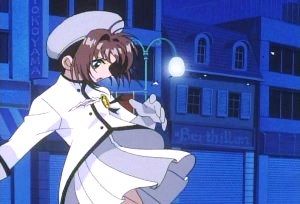 Screencap courtesy of Desertmoon.org

The original shows the business district of Tomoeda, the stores all shut for the night, but I've used a piece of handmade mulberry paper, which I thought had the proper dramatic impact. As you can see from the screen cap, a top layer would have shown the shreds of Sakura's costume flying out across the screen to the right of the slit.




SENSEI CHECK!

This fine pan cel was based on a corresponding panel from the manga (v. 7, p. 174):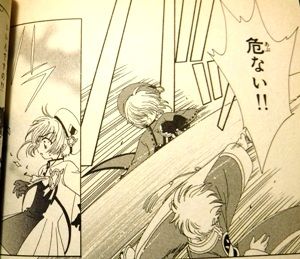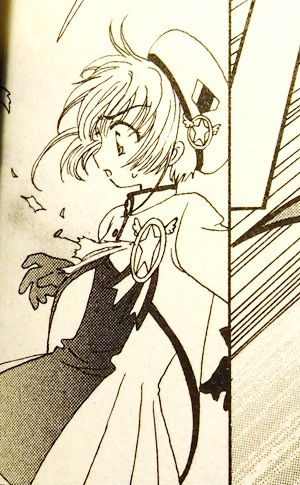 As is often the case, the cel is a mirror image of the manga version. I'm not sure why this should happen so regularly, but perhaps the storyboard artists used some means of projecting or scanning the art from the manga onto sketch paper that flipped the image in the process.


Click to open in new window