Shinku as a prop in the play: Reanimation
Source: TV
Layers: 1
Sketches: 18
Cel Number: A1-A18 END
Standard size

No Background

Added 9/4/2017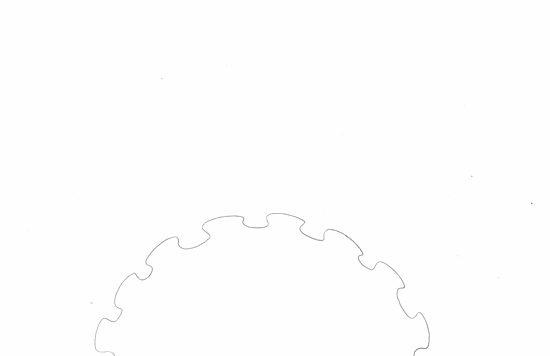 This work led to a cut of eighteen dougas, all complete, so I was able to produce this faithful reanimation. The instructions on the timing sheet were straightforward: the images run forward at a steady eight-to-a-second ("on threes") from A1 to A18 END. I've honored this, but added a short fade at the end before the .gif loops back to the start. Nice.