Shinku reads the play poster: Reanimation
Source: TV
Layers: 1
No sketches available
Cel Number: A1-A5
Standard size

No Background

Added 1/30/2017
Updated 1/30/2017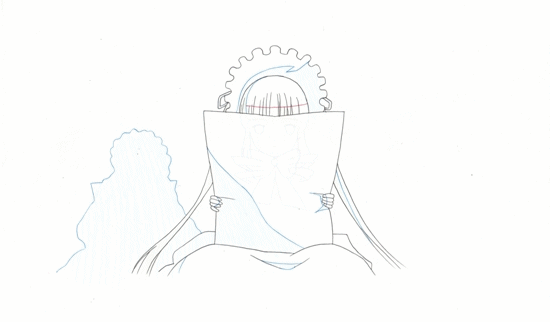 Here are the five dougas, elegantly animated according to the timing sheet. Notice how Shinku's shadow follows the action. And appreciate the nearly subliminal eyeblink that occurs just as the face become visible. And if you look closely at the first frame, you'll see a shadow of Shinku's face, carefully sketched on the back of the A1 douga for reference.