15.096: Yuusuke as Sisyphus (genzu and rough)
Source: TV
Layers: 1
No sketches available
Standard size

No Background

Added 5/29/2015
Updated 6/10/2015

Here are two of the preliminary sketches that came with this set. The first, on pink paper, looks to be a genzu or preliminary sketch, probably a response to an earlier version of the C8 key by episode director Nanako Shimazaki. The note reads: "Bend the body a bit (i.e., bend it back, so he is lifting himself up) and lift the face up." The screen cap shows how that animator responded to this suggestion.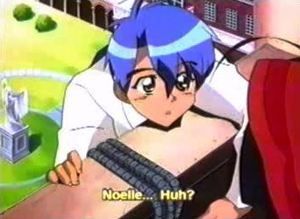 The thumbnail adds an interesting rough, likely by episode animation director Keiichi Ishikura, showing the C9 (end) key, in a form nearly identical to the final footage. The note on Muse's bow reads: "Muse's form stays completely in shadow." And indeed it does in the final scene.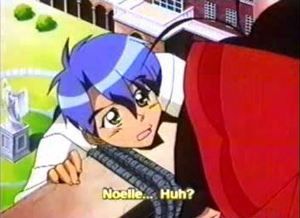 Click to open in new window