15.021: Mikael's bedroom
Source: TV
Layers: 1
No sketches available
Standard size

No Background

Added 5/21/2015
Updated 5/28/2015

This rather bare layout shows relatively little detail, except for the old-style TV set on the right edge. That's because a cel layer of the bored Raphael would take up most of the visible frame.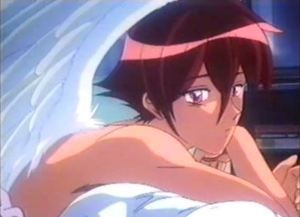 Hopefully Hael can find some decent anime on TV to watch until Kael comes home from school...