Mårten and Nils take off with the flock: Reanimation
Source: TV
Layers: 1
No sketches available
Cel Number: A9-A13
Standard size

No Background

Added 12/4/2013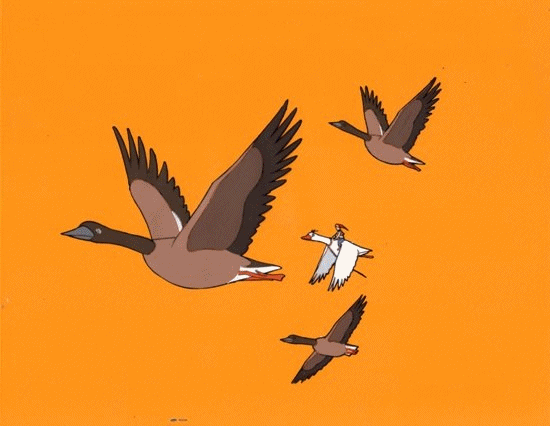 This series ran only five cels, from A9 to A13, just half a wingbeat, so I've displayed it with a short pause at the start and finish. It is interesting that the three wild geese do seem to be moving a little closer to the viewer's perspective as they rise, but Mårten for some reason is angling in toward us at an accelerated rate. A very dramatic action series.