Neko Mesume transforming into her yokai self: reanimation
Source: TV
Layers: 1
Sketches: 5
Cel Number: B1-B4
Standard size

No Background

Added 7/11/2011
Updated 5/8/2017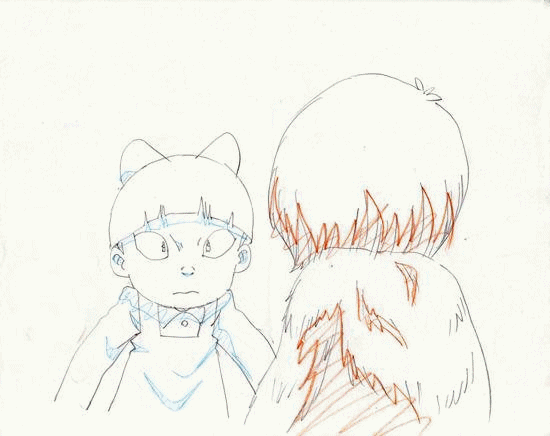 And here is the whole set. Not having the timing sheet, I played with the speeds until I got something that seemed to work: In the B1, Neko Mesume glares for a moment at the person behind the furry creature who's giving her trouble. Then she quickly shoves the unfortunate guy aside (B2, B3) and goes into her transformation (B4).

I've done some digital manipulation to add the toothy expression in the shuusei to the B4 image.

Scary.