Momoko and Miyako Report 2
Source: TV
Layers: 1
No sketches available
Standard size
Opening Cel

No Background

Added 9/15/2007
Updated 3/4/2008

The first set of reports don't sound encouraging, and Kaoru drops to the ground, his eyes streaming tears. I've combined two sketches digitally to make this image.

The very similar A8/B7 sketch is in the thumbnail.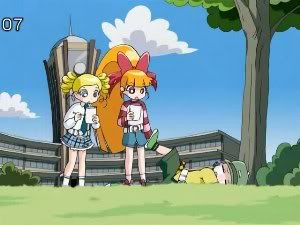 Click to open in new window