The Snack Bar Turns Surreal
Source: TV
Layers: 1
Sketches: 2
Standard size

Original Matching Background

Added 9/7/2007
Updated 4/24/2017

Cut 210. In the cut that follows immediately, we first see a distant shot of Sakura and the others apparently frozen in time against this sharply skewed view of the snack bar (notice that the butterflies have multiplied). Then suddenly the rest vanish, and a frightened Sakura is left alone in a blizzard of pink petals (see screencaps below).

My luck in capturing production materials from this memorable scene continues. This fine watercolor (see how the quality of light is enhanced by adding streaks of bright yellow against the hard outlines of the observation tower on the left) was accompanied by two interesting sketches. One (first thumb) is a detailed plan for the snack bar, making sure that it's consistent with the other views we've had of it in previous cuts. The other (second thumb) is a plan for the cel layers (alas, they didn't come with this lot) that would show Sakura and the others against the background.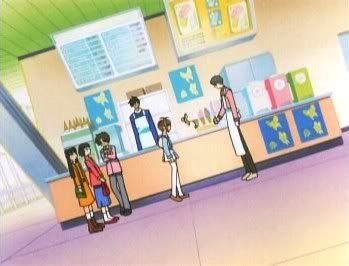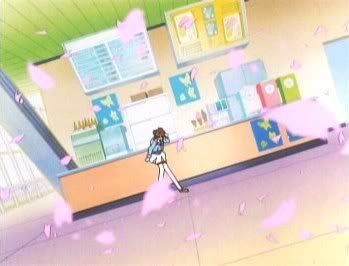 Both screencaps courtesy of Desertmoon.org


Click to open in new window