Entrance Bank: Momoko aka Hyper Blossom 2
Source: TV
Layers: 1
No sketches available
Standard size
Opening Cel

No Background

Added 5/8/2007
Updated 1/8/2018

Blossom completes this exuberant move, the camera tracks back, and the trio's entrance is complete.

This preliminary sketch actually combines two stages of her entrance that were separated at a later stage, as you can see from the screen caps. First, she enters the screen with her mouth wide open: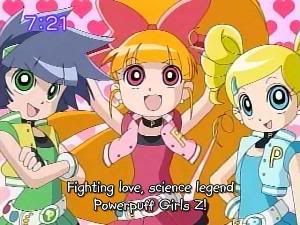 Then, as her arms go straight up, her expression changes back to this confident smirk, mirrored by the other two: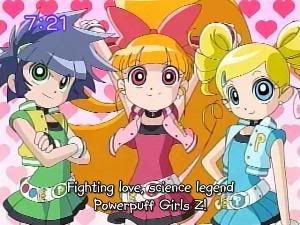 And the camera contines to track back until we see ... go ahead to the next item ...