Correct Way to Fall into a Trap
Source: TV
Layers: 1
Sketches: 3
Cel Number: C1, C2, C3
Standard size

No Background

Added 2/21/2007
Updated 7/6/2017



Episode 6, cut 107.

Observe: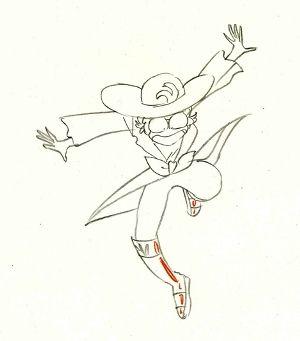 C1:


Extremely well dressed, with knee-high boots, riding pants, jacket with tails, and fabulous hat.

Focused and centered on the immediate dilemma.

Arms and legs kept flexible.

C2: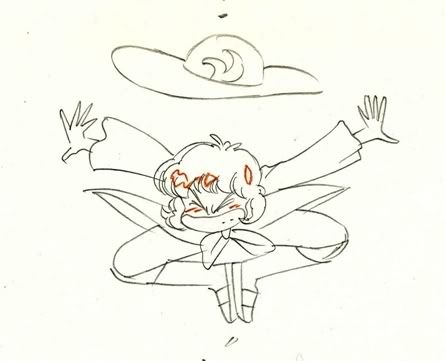 Hat kept immediately over head so it doesn't get lost.

Feet together, knees out.

Teeth gritted for an all-out effort.

C3: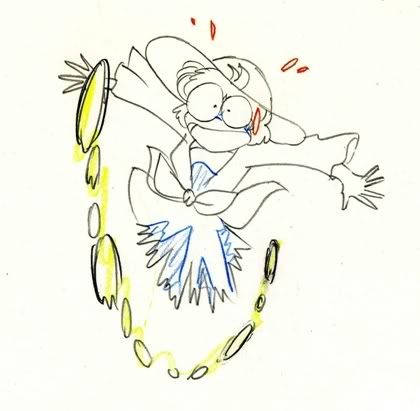 Do not go gentle into that dark fall.

Rage, rage against the gravity of it all.


Compare this cut with Incorrect Way to Fall into a Trap , in which Karin does the same thing with a lot less style and less sophisticated balletics.