Correct Way to Be Rescued from a Trap
Source: TV
Layers: 1
Sketches: 2
Cel Number: C10, C11
Standard size

No Background

Added 2/21/2007
Updated 7/6/2017

Episode 6, cut 107. Observe:

C10:


Fancy hat is still on head.

School prince has fallen in trap with Keiko.

School prince is wearing official St. Ringo Christian School jewelry.

Board-certified mahou shoujo in attendance.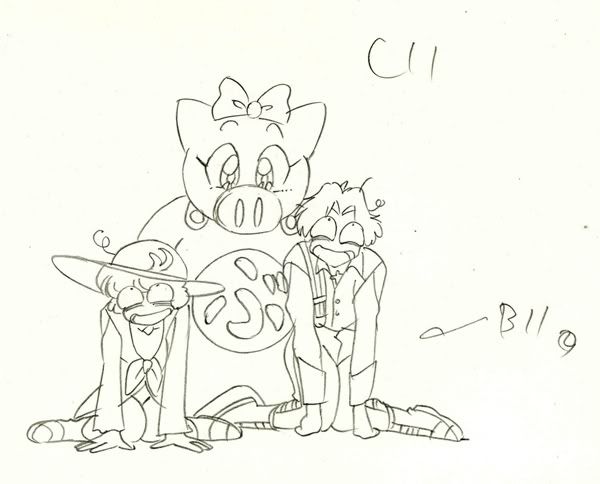 C11:

Appropriately distraught expressions on both to cover up the fact that they were alone together for some time in the trap.

Discreetly curly hairs testify to the ordeal both have been through.

Knees together, feet to the side.